The League for Animal Welfare (LAW) is proud to have several completed and ongoing projects that are improving the lives of animals of Bartow County.
Please check out our recent accomplishments such as donating dog houses to provide shelter to dogs who were at the mercy of the weather.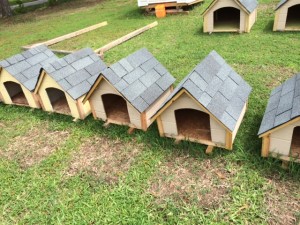 We also have a number of ongoing projects such as ending tethering, stopping animal abuse, providing pet food for the local food pantry, providing education, and of course, our efforts to end pet overpopulation through low-cost spay/neuter programs.
If you would like to join LAW in our efforts to improve the welfare of animals with your time or donation, either would be gratefully accepted.